About ListK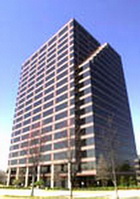 Headquartered in Atlanta, ListK is the largest wholesale provider of business contacts to marketing data companies. We serve 4 of the top 5 data and list companies globally. We also directly serve a large number of Fortune 2000 companies with data appending, firmographics, socialgraphics, and campaigns.

We have built proprietary technology solutions that have helped some of the largest data companies in the world ensure they have the highest quality and depth possible. Our deep and talented R&D organization and pioneering IT developers focused on leading edge marketing technologies makes us a formidable force in our space.



What Clients Say

I'm a big fan of ListK. It's a great service when we were looking to expand our reach outside of our current customer list. Over the past few years, I've worked with the ListK team on several key projects - they have the data, they are innovative at messaging, they have great tracking, and they get results."
- Director of Sales, Rosetta Stone

Our experience with ListK has been excellent from the time we met with them to discuss our appending needs to the time that we needed an email campaign turned around in hours. Their attention to detail and responsiveness made our campaign experience very easy. In the end, we used ListK not just once, but multiple times because of the quality of their work and the response rates they delivered. In the future, I would definitely use ListK for our email append and deploy needs."
- VP Marketing, Fairmont Hotels and Resorts

The team at ListK have been a great ally in appending email to my internal data and licensing me new records for my lead generation. It has been great to save money on postage and direct mail that is impossible to track and expensive to send. We get more for our money and can track the results back with email marketing."
- Marketing Director, FleetCor
Thousands Served