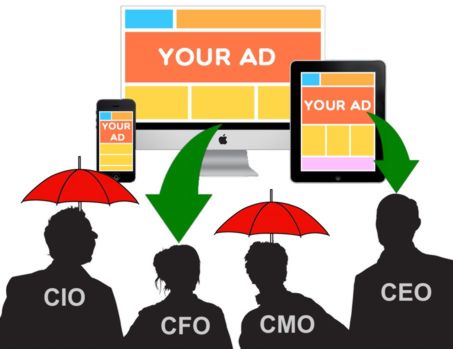 Precision Target Your Prospects Across the Web.
Wish to only have CIOs in Atlanta or Healthcare CFOs see your banner ads? No problem! We can customize the delivery of your web banner ads to your ideal business prospects.
Target by Title, Function, Geography, Industry, Size, or any mix of these.
Fully managed, just provide your banner ads and targets. We do the rest.
Detailed reports of the effectiveness so you can optimize for best reach.
Ramp up the ROI of your overall marketing spend by advancing to precision targeted banner ads. We provide two types discussed below to optimize the delivery.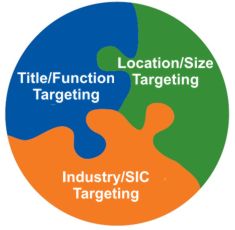 Effectiveness.
Display banner advertising is more effective than traditional marketing campaigns because you can precisely target every aspect of your clientele demographic. Your company's display banner ads will be seen on over 200,000 popular websites. Our banner ad network inventory includes the top 250 ComScore ranked websites in the world. We will position your business to appear directly in front of the people that specifically match your target demographic. This specific targeting ability will dramatically increase name branding, sales, brand awareness, conversions, profitability, product interest, and ROI.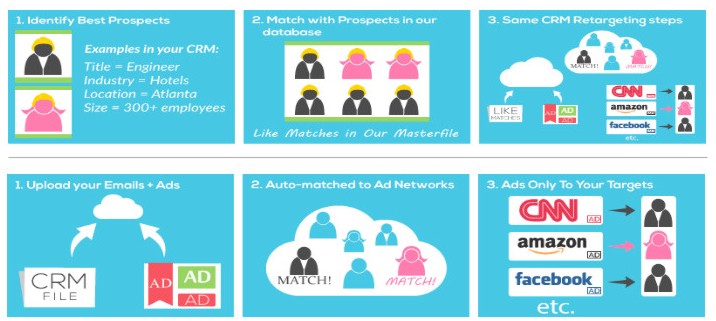 Types of Targeting.
Profile Targeting. We identify the firmographics (traits) of your best prospects (industry, title, location, etc) and match that with prospects from our Masterfile. The prospects are then uploaded and served your ads on the websites they visit on a day to day basis.

CRM Targeting. Works off of your pre-existing database by delivering banners and ads to them on the websites they visit on a day to day basis. Not only does this peak interest of products and service, but it also helps strengthen your brand awareness.